Address: 80 meters south of Peony Automobile Group, Leyu Town, Zhangjiagang City
phone:86-0512-58662585
Fax:86-0512-58660959
Contact:Mr Mao
Mobile phone:013906246830
E-mail:leyujd@163.com
website:www.leyujd.com
SS600Type three-legged centrifuge
time:2019-3-22 14:44:35 Popularity:537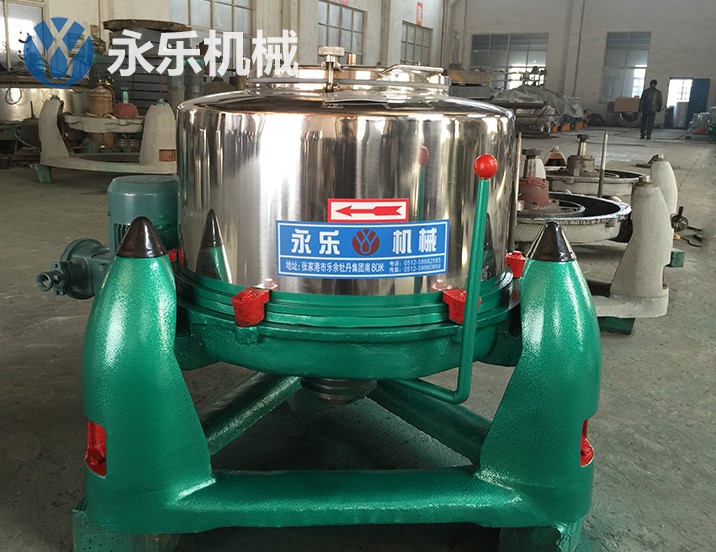 download Google
Material: The thick part can be divided into ordinary stainless steel, special stainless steel, carbon steel, rubber lining, lining plastic, titanium alloy and so on.
Drive mode: ordinary motor or explosion-proof motor with clutch drive, electromagnetic speed control motor drive, ordinary motor or variable frequency drive of explosion-proof motor.
Braking method: mechanical brake or electric brake.
Frame type: basic or no foundation.
Cover type: small flip cover, large flip cover, etc.
Opening method: hydraulic, pneumatic, electric or mechanical balancer. Isolators: domestic or imported.
Electronic control mode: semi-automatic, fully automatic or plc program control.
It can be designed and manufactured in accordance with GMP regulations.
main feature
The SSB1000 three-foot flip-top manual unloading centrifuge is a closed-type program operation and intermittent operation filter device. The material is added to the rotating drum from the upper part. Under the action of the centrifugal force field, the liquid phase passes through the filter medium and is discharged outside the machine. The solid phase is trapped in the rotating drum. After the shutdown, the cover is opened and discharged from the upper part. It has the characteristics of stable operation and simple operation. The fully enclosed structure design improves the operating environment, and the large cover is used for more convenient discharge.
The main technical parameters